Photo Journal: Different Flower Stages
Rather than a post last week, we had threee guest comments under this older post — direct links are here, here and here — and a big thank you to Adrian and Airlie for sharing their experiences! I stupidly didn't actually post those links publicly at the time, and only subscribers were notified unfortunately. This post hopefully rectifies that mistake.
The past few days have been…quite full (!) of late with my advanced heirloom tomato plants, and now I find myself a day late in getting the regular post out!
I was intending to follow up on my comment in that older post, but this week because of time thought a quicker post of flower photos might still be of interest. Every fruiting branch, when covered in flowers, has flowers at all stages, from newly-formed bud to open-and-ready-for pollination. This is why jujube trees have an extended cropping period that lasts weeks to months.
This one is my absolute favourite, taken by my sister-in-law some years ago now. It shows an ant pollinating an open flower, with very new budding flowers nearby: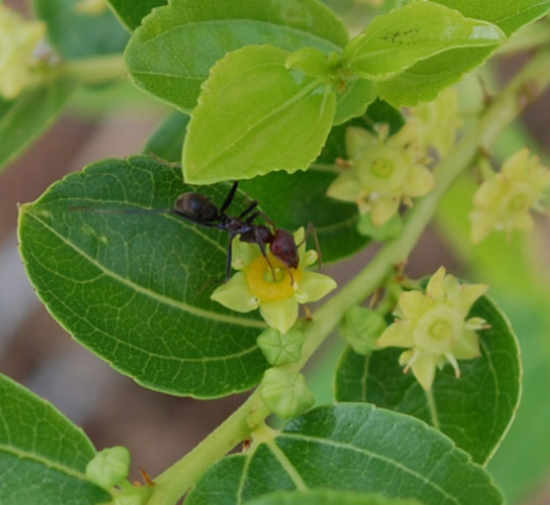 The photo above best gives you an idea of scale too. The new buds would be 2 or 3mm across while the pretty five-pointed stars that are the fully opened flowers vary from about 6 to 7 mm diameter, depending on the cultivar.
Other photos in no particular order: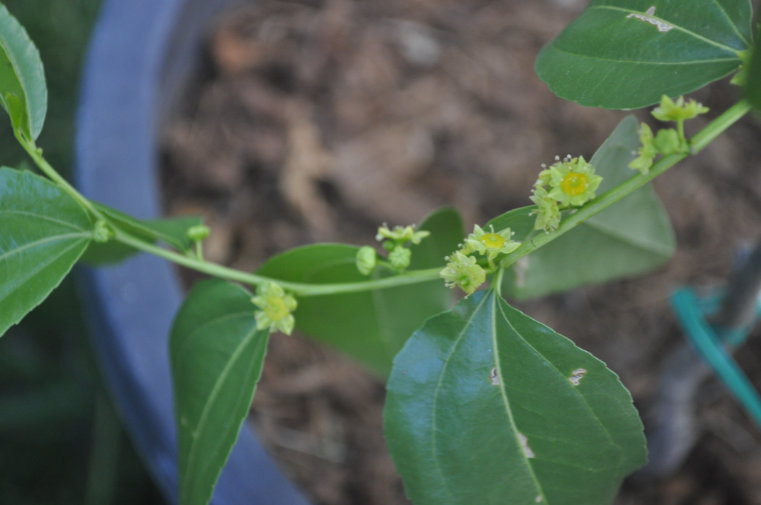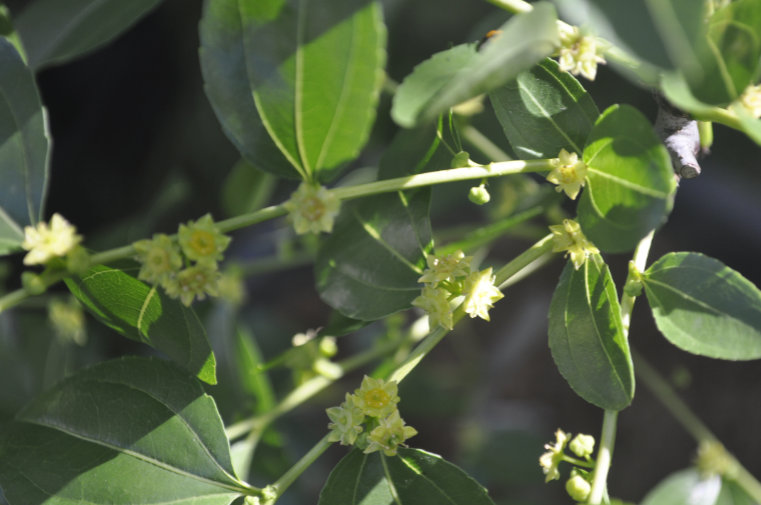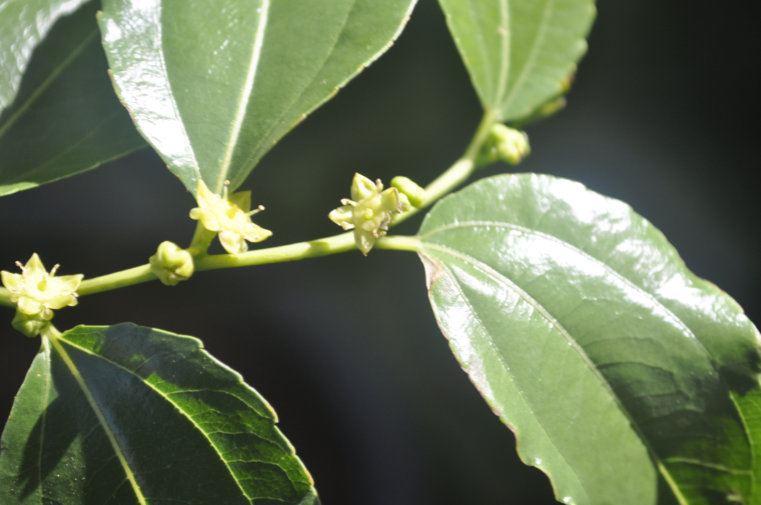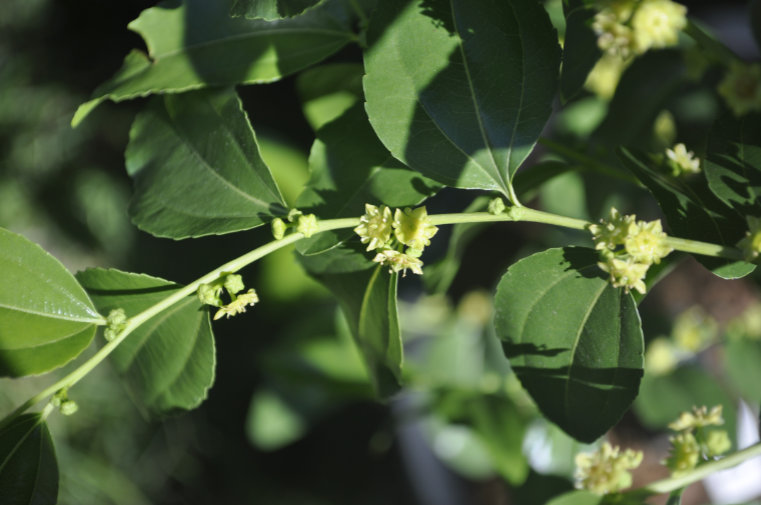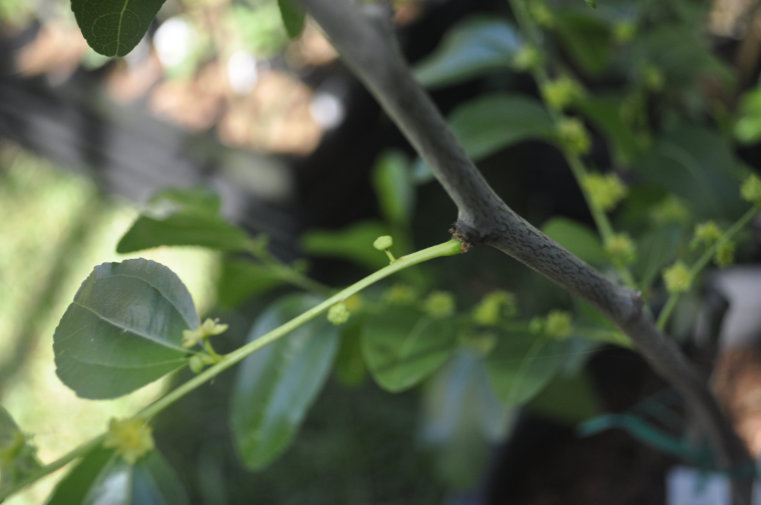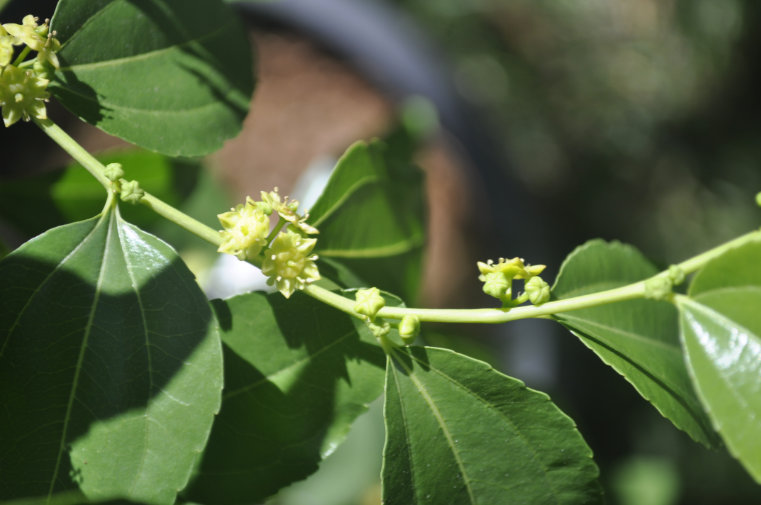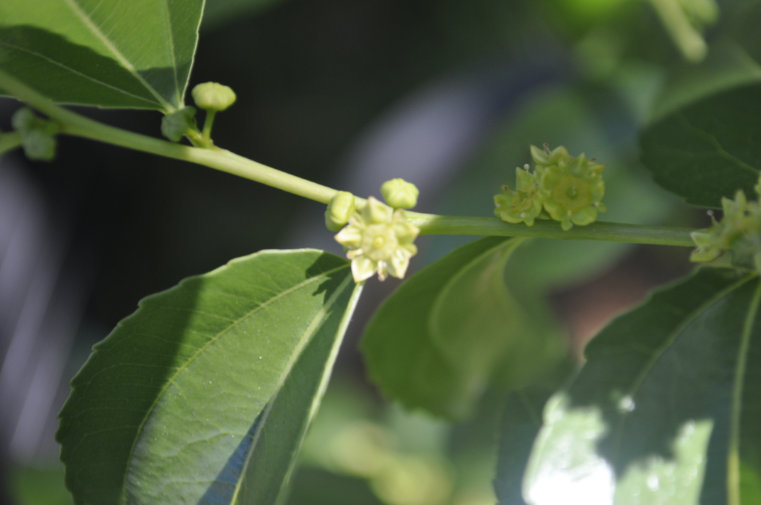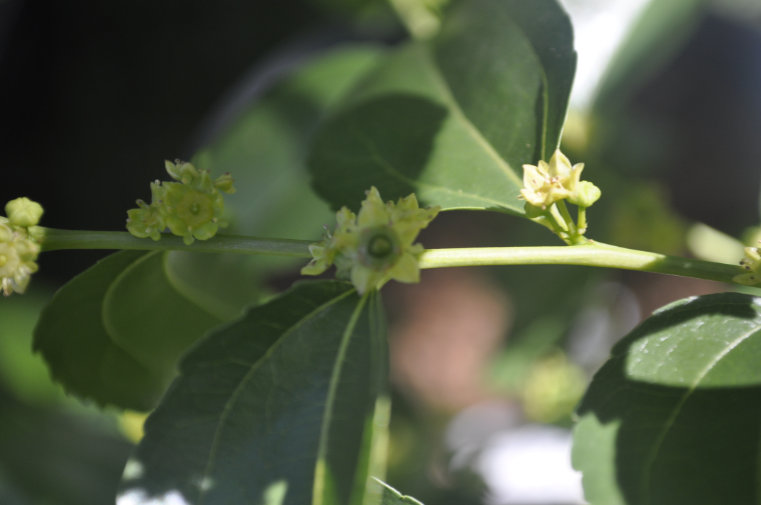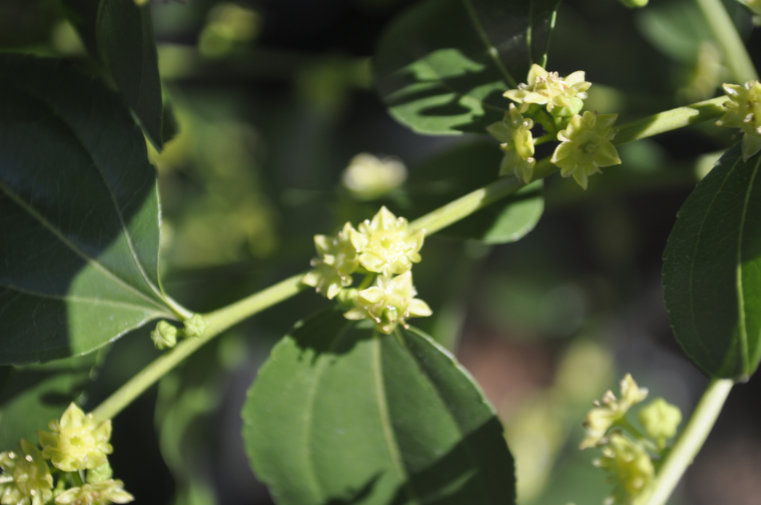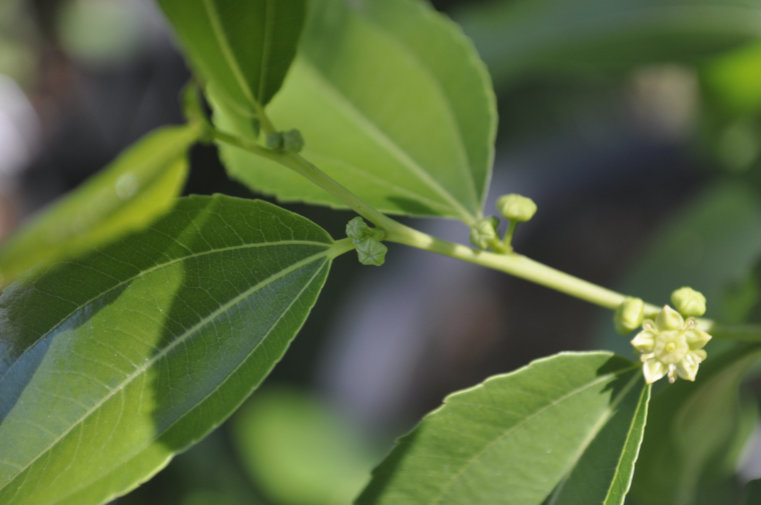 Would you like to donate if you found this article interesting or useful?
2 comments
Comment from:

adrian_van_leest
Member
Kristi. In anticipation of your planned post on jujube tree branching, I would like to show you and your readers how my Chico tree has progressed in only a few short weeks (cf. my earlier post for comparison). Please feel free to use my illustration to describe the unusual patterns of jujube tree growth (trunk, structural branches and flowering branchlets). It's like watching days of our lives having a jujube tree for the first time.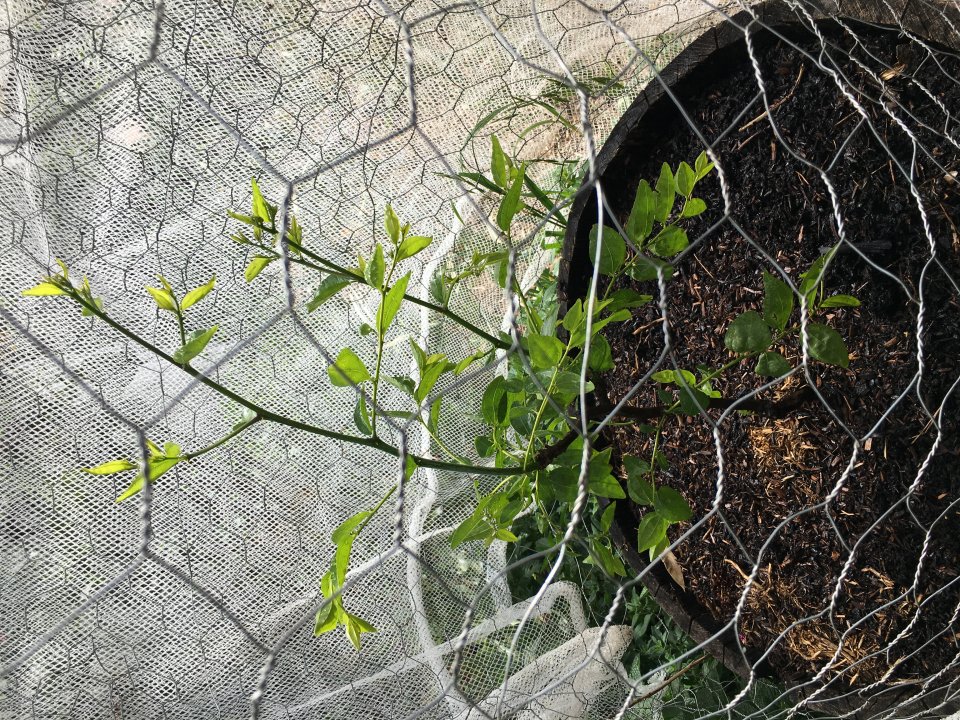 Many thanks Adrian, I shall, and thank you! May I also use your earlier photo here: https://jujubetrees.com.au/index.php/jujube-info-and-care-blog/photo-journal-of-terminal-buds-coming-to-life#c3 ?
I hope you don't mind, but I rotated the photo to make it easier to study: