Photo Journal of Terminal Buds Coming to Life
This post complements last week's post on a Photo Journal of a Young Jujube Tree Coming Out of Dormancy, by getting up closer on the buds themselves as they come into life.
The photographs below show a cluster of terminal (tip, end) buds on a several-years-old Ta-Jan back in the spring of 2017. I found this particularly striking to photograph, as it was so different to the more slender stick-like grafts we send out.
I intend to write more about the different buds, and how their positions along a branch determine future tree development, but for now please enjoy this series of photos! The days displayed here match the days listed last week — for no reason other than consistency really.
Viewing Suggestion: Click on any of the photos to view in a pop-up window. You can then scroll through them manually via the left and right arrows that display at bottom left of that window, or click 'start slideshow' at bottom right for this to happen automatically.
Ta-Jan, Day 1, 14th August, 2017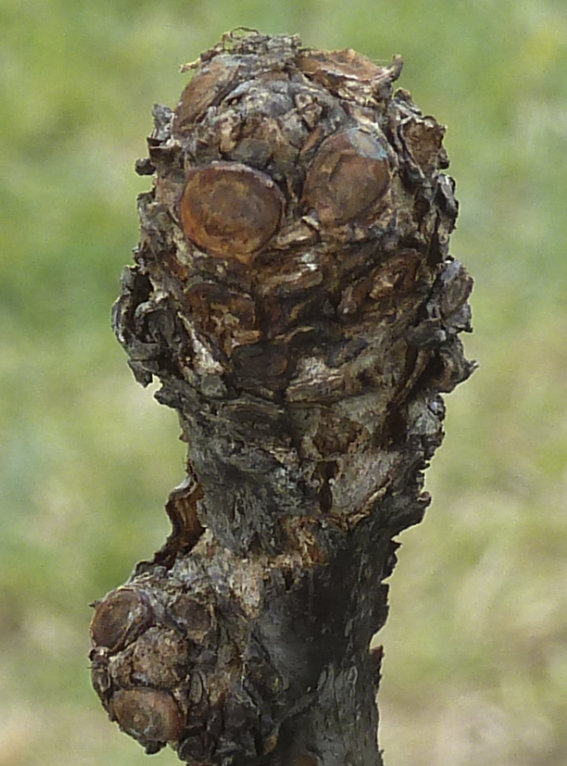 Ta-Jan, Day 4, 17th August, 2017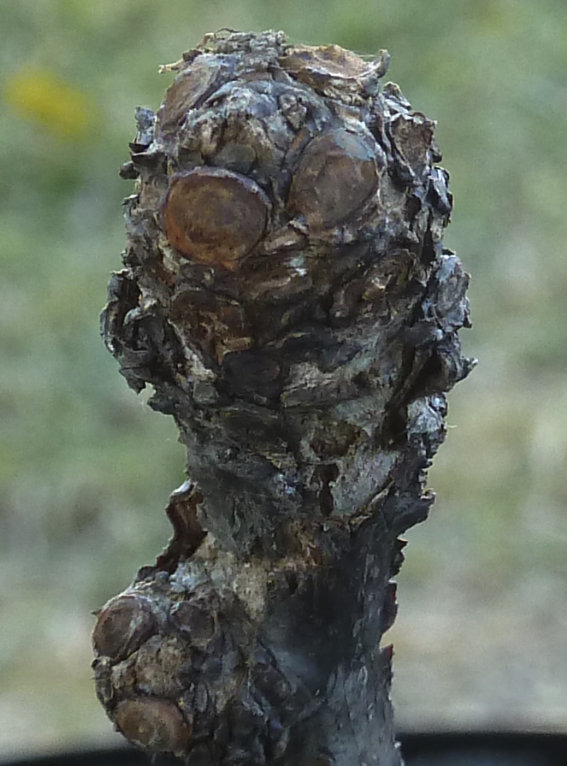 Ta-Jan, Day 7, 20th August, 2017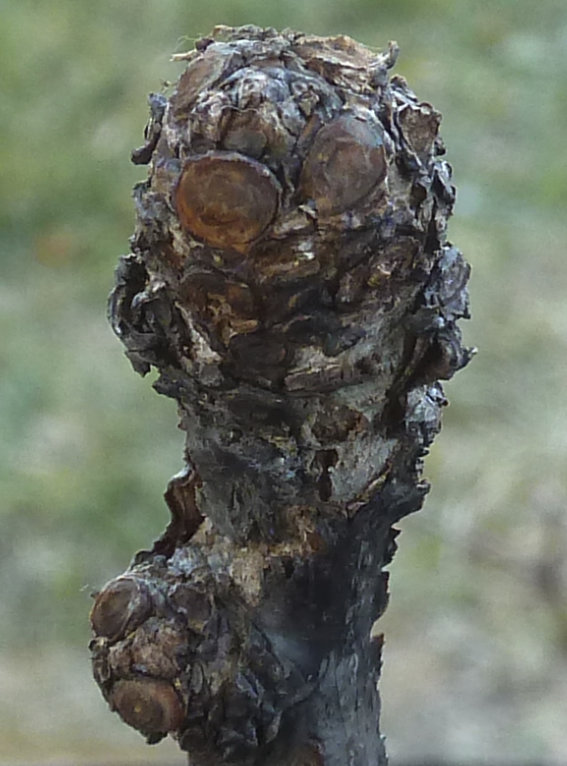 Ta-Jan, Day 10, 23rd August, 2017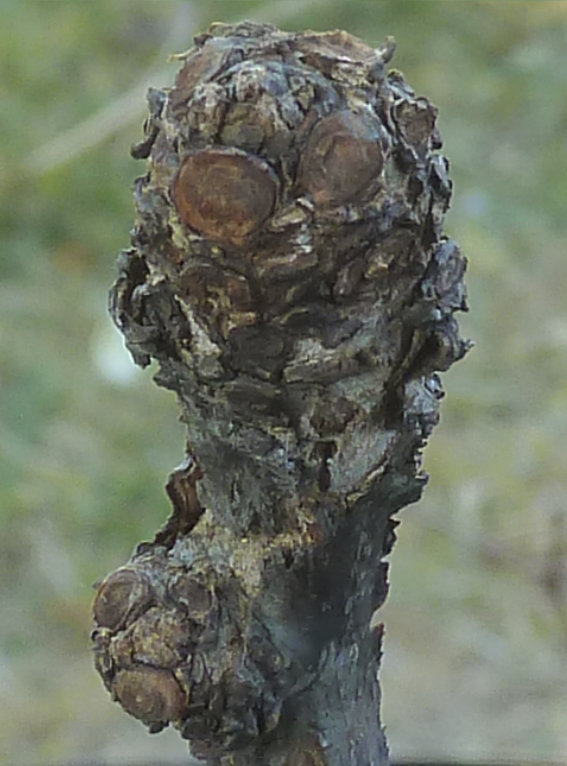 Ta-Jan, Day 12, 25th August, 2017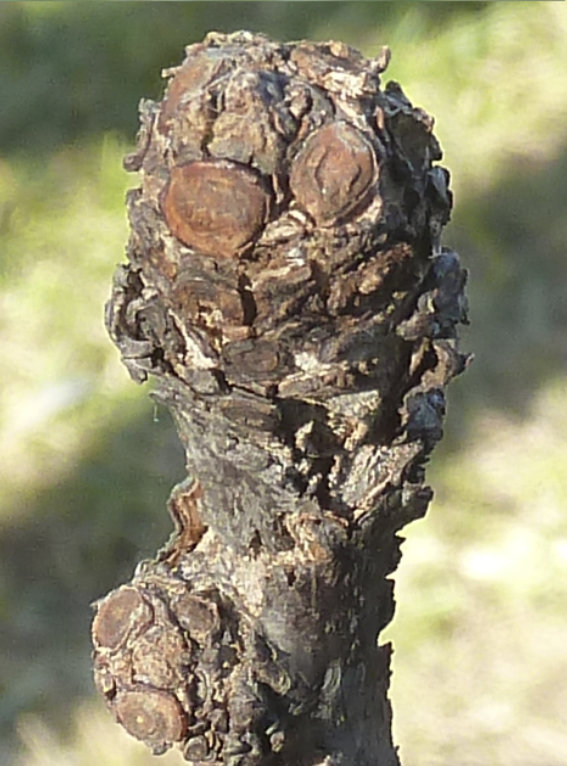 Ta-Jan, Day 14, 27th August, 2017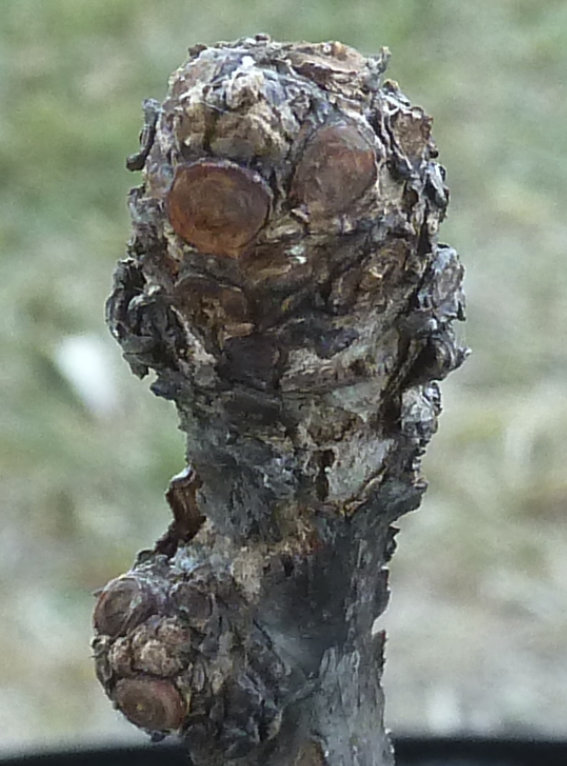 Ta-Jan, Day 18, 31st August, 2017
This photo isn't the best, but can you see a hint of green developing at the top?
Ta-Jan, Day 20, 2nd September, 2017
That hint of green has increased noticeably in two days!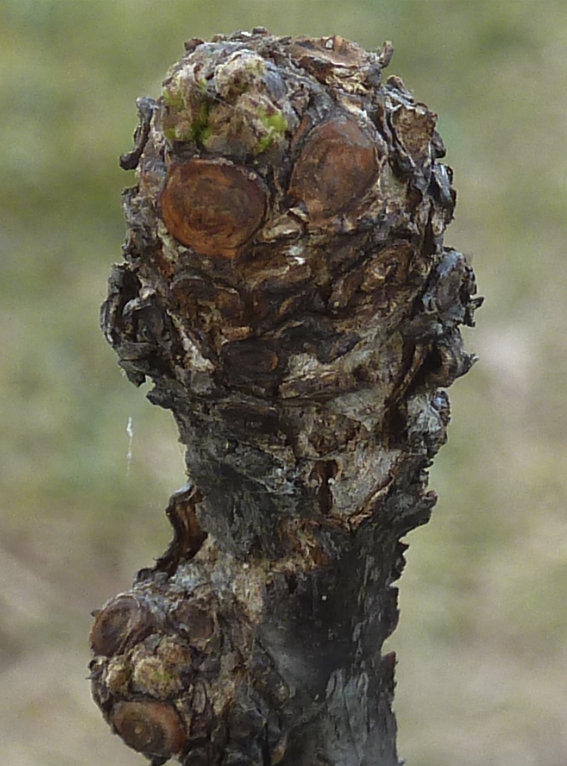 Ta-Jan, Day 22, 4th September, 2017
And some more again here. Can you see a hint of green now coming through the bottom left group of buds now?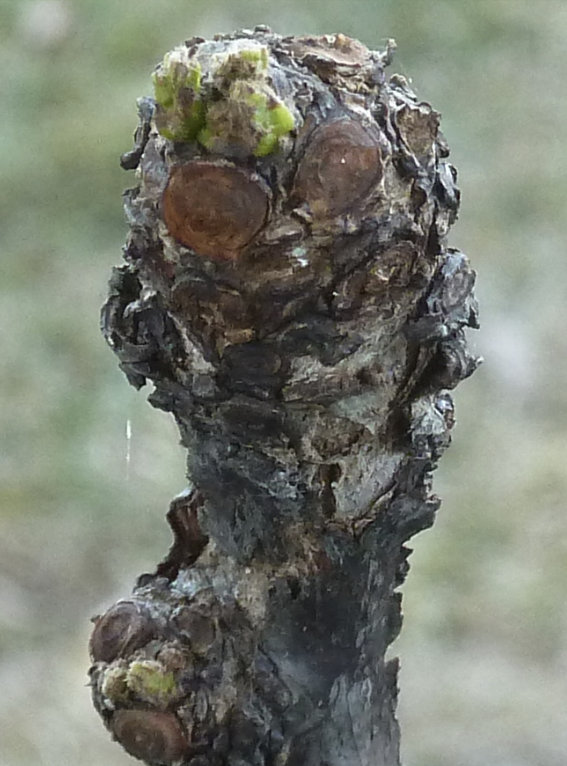 Ta-Jan, Day 24, 6th September, 2017
That second growth of green is more apparent just two days later, while the shoots at top just keep growing. Both these groups grow rapidly from this point on.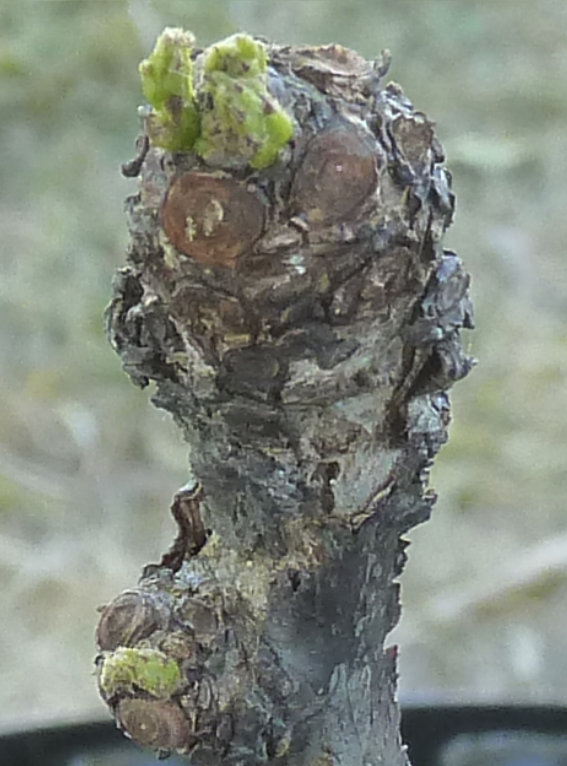 Ta-Jan, Day 27, 9th September, 2017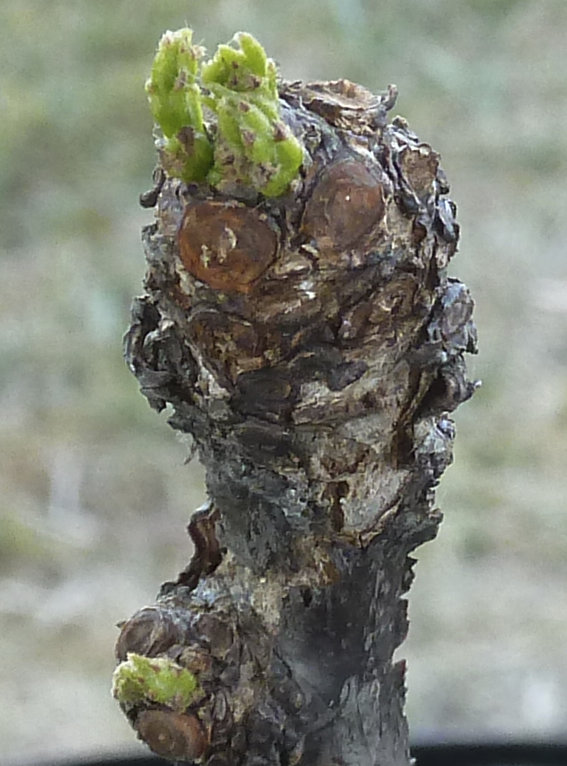 Ta-Jan, Day 32, 14th September, 2017
This photo cracks me up — can you see the two-eyed critter with his arms and antennae extended?!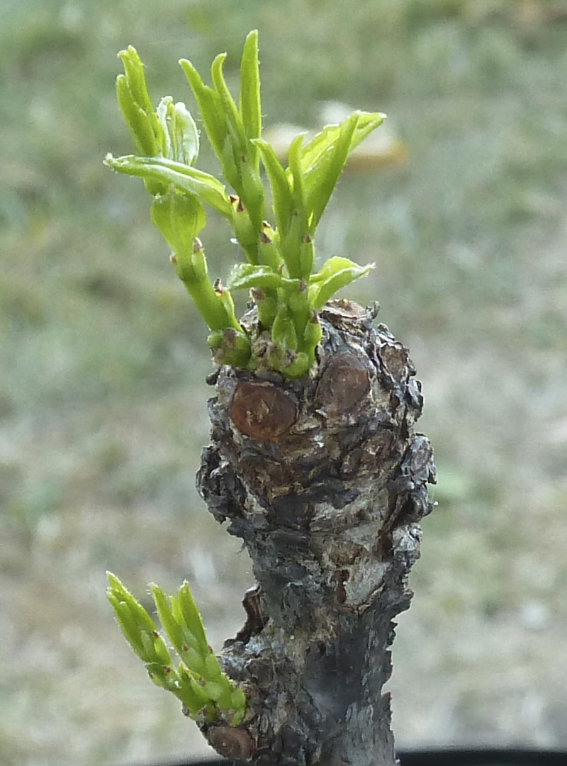 Ta-Jan, Day 35, 17th September, 2017
Does he look cranky to you?!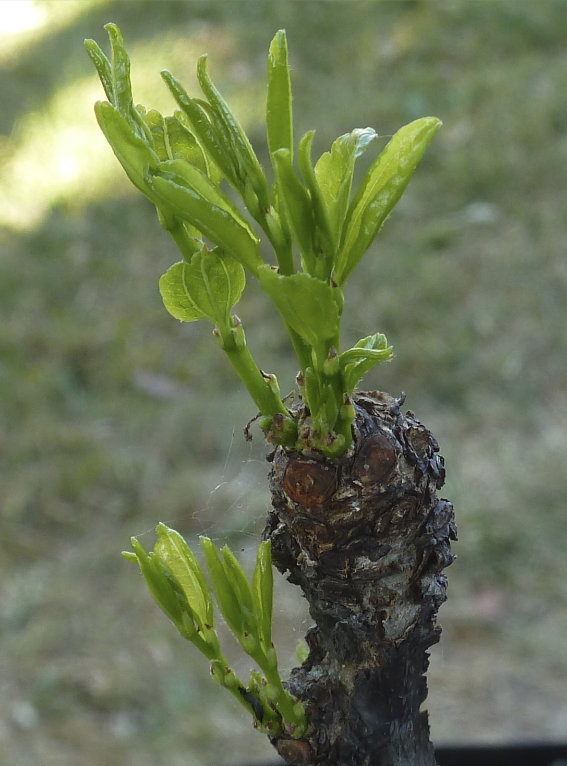 Ta-Jan, Day 36, 18th September, 2017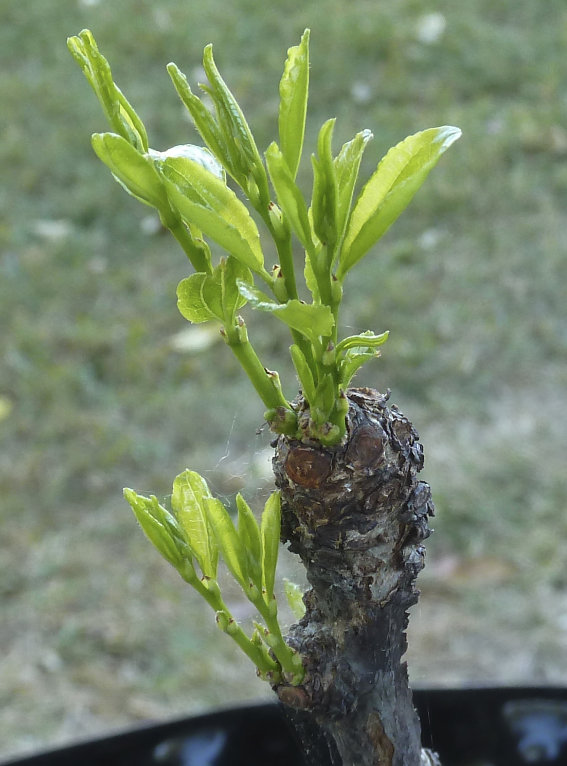 Ta-Jan, Day 37, 19th September, 2017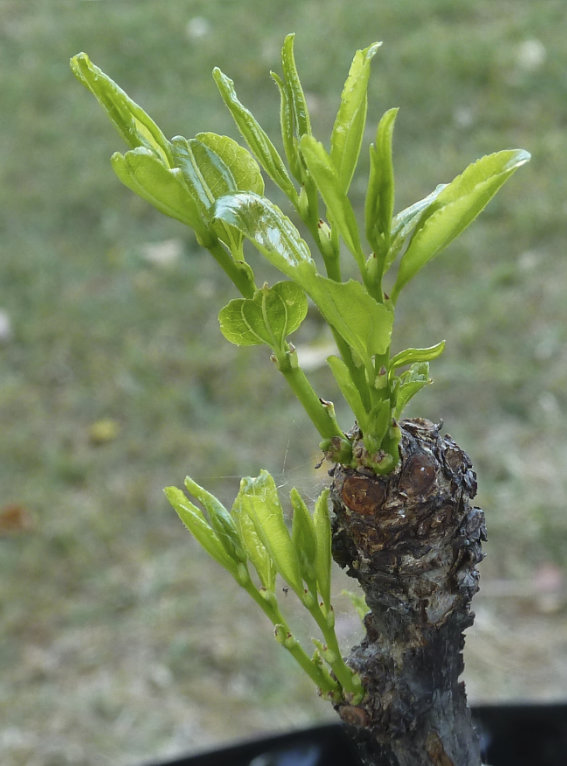 Ta-Jan, Day 38, 20th September, 2017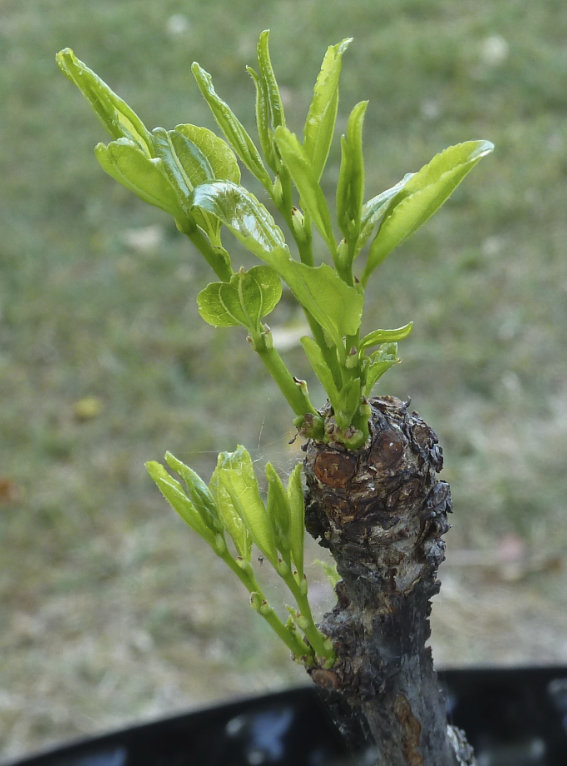 Ta-Jan, Day 39, 21st September, 2017
Just hilarious!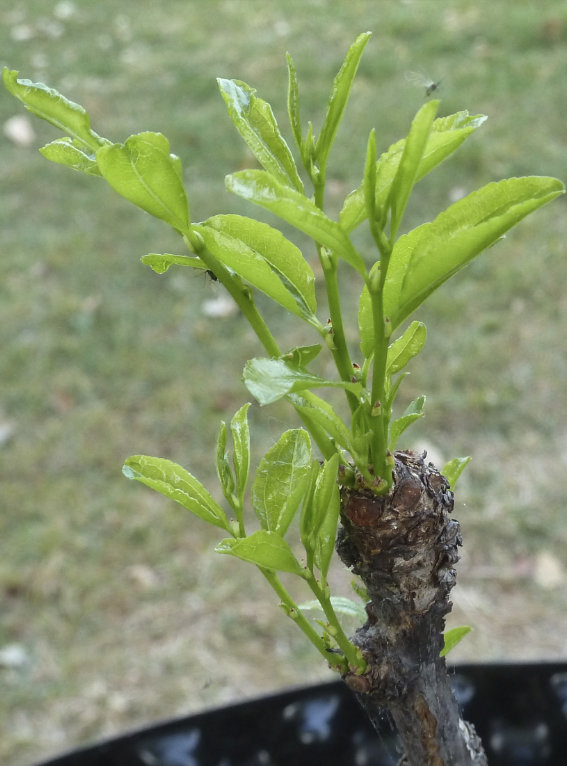 Those branches at top went on to become 'fruiting branchlets' — peculiar to jujubes, and the deciduous branches on which the flowers and fruit grow. They had all fallen off by the following winter. With no permanent branch growth having developed at all, this meant that this particular tree was pretty much as tall at the beginning of the season as it was at the end. I was quite disappointed with it! As I mentioned above, this tree was a few years old, but seemed destined to be a dwarf.
Mind you, the poor thing had been somewhat neglected in a small pot for years, and I finally got around to potting it up in winter of 2018, with plenty of fertiliser and tender loving care. Coincidence or not, but the following year one of those terminal buds shot out during the spring of 2018, to become a permanent extension of the main trunk. The trunk, to the tip of that cluster of buds, was about 40 cm high in spring 2017. The new shoot that grew over spring 2018 alone was 55 cm, and had forked into two branches by season's end. The little dwarf more than doubled in height!
But sometimes these trees do behave like this, and put on a growth spurt later than their peers. A little Li here has shown exactly the same behaviour, going nowhere last year and growing nothing but fruiting branchlets. Now it too is showing a strong growth spurt a year later. For comparison, a similarly-aged Lang has tripled in height in the same amount of time.
Update: I later wrote about the Lang and Li here.
Would you like to donate if you found this article interesting or useful?